Our Competences in Detail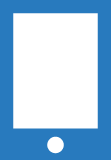 Mobile Apps

Mobile Apps – well designed and with customer targeted and value adding content – can bring a technological edge to your company, products and services.
Reach out to new target groups and intensify communication with existing customers.
Berlin Specialists will enable you to engage, market and sell via mobile devices.
Examples
Applications for iPhone, iPad or Android
Web based or Mobile Applications and Websites